Dr. Manish kaushik
SPECIALIST - PHYSIOTHERAPIST, BPT, HSCP
We provide effective personalized treatment. We are one of the renowned physiotherapy centers in Bahadurgarh city. Focusing on patient health is our first aim. Our Hospital is ergonomically designed keeping the patient's comfort in mind. All patients are assured of the best service in a very non-stressful ambience and thorough attention is paid to hygiene and sanitation.
Dr Deepali Dagar
SPECIALIST - MA, M.PHIL (PSYCHOLOGY)
Specialist For Counselling stress management, Depression, Sleep Problem, Anger Issues Hyperactive Children
Dr. Saksham Mittal
SPECIALIST - MBBS, M.S. (ORTHO)
Dr Saksham Mittal is a highly skilled and experienced orthopaedic surgeon practising in Paschim Vihar, Delhi and has experience of over 8 years in this field. He completed his MBBS from the reputed and one of the oldest medical colleges in India - the Madras Medical College, Chennai in 2013 and completed his MS - Orthopaedics from Gauhati Medical College in 2017 where he was awarded a Gold medal for securing rank 1 in university.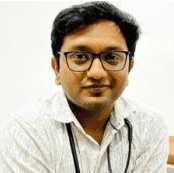 Dr Praneeth Puvvadi
SPECIALIST - MBBS. DNB(FAMILY MEDICINE)
Dr. Praneeth Puvvadi MBBS, DNB (Family Medicine) from GOODNESS HOSPITAL. He offering the services in diabetes, BP, Asthama, pain management, thyroid & obesity.
Dr. Chirag Bansal
SPECIALIST - MBBS MD, DNB(CARDIOLOGY)
Dr Chirag Bansal is a well known Cardiologist currently practicing at GOODNESS HOSPITAL Bahadurgarh India. He is highly skilled to handle complex cardiac cases & its management. He is very well known for his out standing care for his patient among the patient & its relative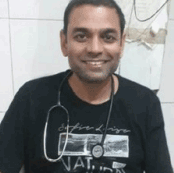 Dr Pawan Sharma
SPECIALIST - MBBS , DCH(CHILD SPECIALIST)
Dr Pawan Sharma is an immensely knowledgeable Child Specialist (Pediatrician) in Bahadurgarh, who holds years of experience in the field of Pediatrics. He has been dedicated and providing skilled medical services to new-born babies and childrens. He is an expert in providing all neonatal and pediatric services like routine care and neonatal resuscitation during child birth, follow up of high risk as well as healthy neonates in practice.